It was sheer force of will, and no little talent, that brought Irish singer/songwriter Gemma Hayes her first record deal with French label Source Records, as the singer had spent the best part of half a decade working and performing around the capital's music venues. While her debut EPs were relatively spare and folksy affairs, her label's electro legacy came to bear on subsequent recordings, where Hayes demonstrated a proclivity for chilled electronics and swampy, My Bloody Valentine-style shoegaze effects alongside the subdued melancholy of Joni Mitchell and Neil Young. This cross-genre appeal would see Hayes mentioned regularly alongside female contemporaries Beth Orton and PJ Harvey, and earn her a Mercury Music Prize nomination.
In 2001 Hayes released her first EP, entitled 4.35 AM, which along with 2002′s Work to a Calm saw the singer tentatively dip her feet into the world of recording. Interest in the EPs was sufficient to create a buzz for her debut album. Turning down the opportunity of working with the label's preferred producer, Nigel Godrich (Radiohead, Beck), Hayes instead chose to work with Mercury Rev's Dave Fridmann and her then-boyfriend, Dave Odlum (Kíla, the Frames). Fridmann's influence allowed her to realise the shoegaze and noise rock textures that the EPs had only hinted at. The resulting album, Night on my Side, charting at number eight in her home country. It proved a critical success, and it was just edged out by Miss Dynamite in the race for 2003′s Mercury Music Prize.
Hayes returned in 2005 and, with the help of Joey Waronker (Beck), self-produced The Roads Don't Love You. Lead single Undercover was co-written with Jellyfish supremo Roger Manning, Jr, piercing the Irish Singles Chart at number 38 and hitting number 60 in the UK, while noted influence Lisa Germano added guest violin to the album. The Roads Don't Love You was an overall more accessible effort than its predecessor, and it reached number 13 in the Irish Album Chart.
In late 2006, the now Los Angeles-based Hayes announced that she would work on a third album with Dave Odlum. Released on her own Gemma Hayes Music label, The Hollow of Morning took over a year to create, a torturous process that was more akin to guest producerKevin Shields (of My Bloody Valentine) than Hayes. Other producers included Bell X1frontman Paul Noonan and singer-songwriter Joe Chester. The album debuted at number 12 in the Irish Album Charts upon its release in May of 2008. A worldwide release with Nashville label ATC Records followed later that month.
Gemma Hayes' much anticipated fourth studio album, Let it Break, will be released on 2 April and is an evolution of Gemma's unique style of music, combining prog rock, folk and electronica. The album is a collaboration with producer David Odlum, and features Paul Noonan of Bell X1 and Ann Scott. Keep Running is the first single to be taken from the album.
This special event takes place in the unique setting of St Ann's in St Ann's Square. Consecrated in 1712, the church is one of the oldest surviving buildings in Manchester and is an excellent example of 18th-century English baroque architecture. It was only the second church to be built in the then town after the original 15th-century parish church (now the Cathedral).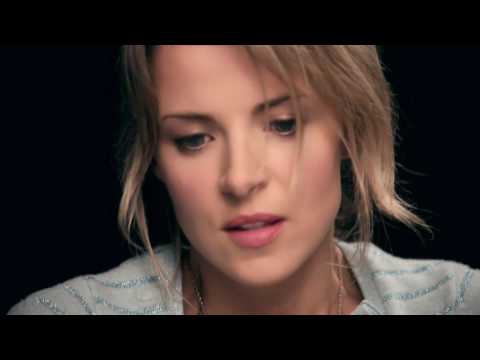 Comments from Facebook
comments