DROWNED IN SOUND + SOUP KITCHEN

I LIKE TRAINS
HEART SHIPS
DiS and Soup Kitchen are proud to present one of just three UK shows for Leeds' I Like Trains around the release of their third album 'The Shallows,' which comes out on May 7th.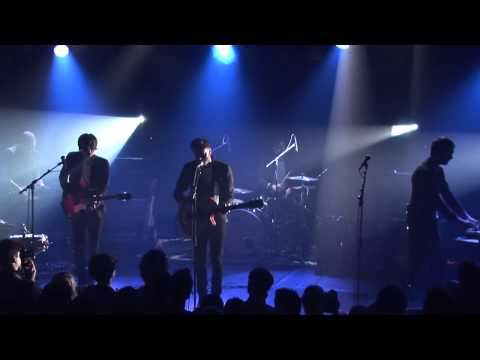 The record is a document of their love/hate relationship with a modern world obsessed with technological advances. 'The Shallows' explores relationships with technology. Set to a dark motorik pulse and haunted by machines, production duties were handed to Richard Formby, celebrated for his work on the Mercury nominated 'Two Dancers' by Wild Beasts. It deals with themes of information overload, charts a history of how our tools have shaped us, and asks how our recent reliance on digital technology to obtain information has changed the way we think and retain knowledge.
Support also comes from across the Pennines in the form of the tremendous Heart-Ships.
I LIKE TRAINS
HEART-SHIPS
SOUP KITCHEN
£8 adv from http://www.ticketline.co.uk/, http://www.seetickets.com/,http://wegottickets.com/. In person at Piccadilly Records and Soup Kitchen
Comments from Facebook
comments