Jacques Greene – Live (Vase, LuckyMe, NightSlugs, MTL)
Over the past two years, Montreal producer Jacques Greene has twisted the spirit of R&B into something functional for dancefloors fueled by classic house and forward-thinking bass. With only a few releases under his belt – including last summer's delicious anthem, Another Girl, he has become one of North America's most lauded producers, a feat assisted in no small part by his jaw-dropping, analog-gear-intensive live shows, including synths and original drum machines. Inspired by Factory Records and fashion designer Rick Owens, he launched his creative label, Vase, earlier this year.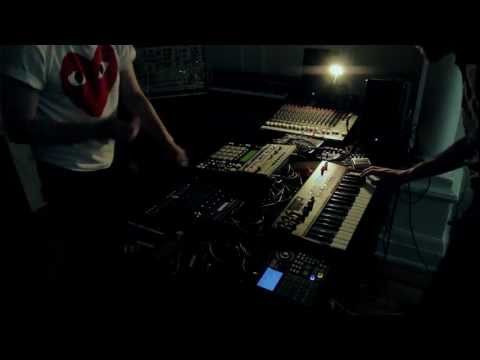 Koreless – Live (Vase, Pictures Music)
"Remember when you first heard James Blake and Ramadanman? Well, remember this is where you first heard Koreless". (Gilles Peterson, Radio 1)
Glasgow-based, just-qualified structural engineer, Koreless, is part of the new generation of young producers rising fast through the net-fed bass community. Despite his age his music exudes maturity, nesting in the ever-expanding dubstep lexicon somewhere between softened 2-step and soulful electronica. Often collaborating with Greene, both artists take what's often thought of as a cold medium, and weaving something altogether more emotive. Koreless's swooping, tear jerking "4D", released on Pictures Music last year, is an iconic example. His latest work, "Lost in Tokyo", available to preorder from Vase HERE
Bobby Tank – Live (Mofohifi)
Bobby Tank is a fast-rising electronic music artist whose sound is buzzing with nostalgic synths, soulful, blenderized cut-ups, woven leads and atmospherics that sit perfectly alongside the Neon Maximal sounds of Rustie et al.
Comments from Facebook
comments