THE NIGHTINGALES
Born out of Birmingham's original punk group The Prefects, the Nightingales have stubbornly ploughed their own furrow in the field of alternative rock n roll for three decades.
Described in John Robb's definitive post punk biography 'Death To Trad Rock' as "the misfits' misfits", the band has constantly garnered praise and respect from other artists and received endless glowing press reports, particularly for their live shows.
Led by singer/lyricist Robert Lloyd ('The most underestimated songwriter of his generation' according to Ben Thompson in the Independent) the latest incarnation of the Nightingales – the best batch – yet release their new album "No Love Lost" on Cooking Vinyl in April 2012.
To coincide with the album's release the Nightingales will be touring the
UK and mainland Europe. The UK shows follow their May 2011 tour which culminated in a headline performance at the Southbank Centre in London as part of Stewart Lee's Austerity Binge and the Festival Of Britain, which Mojo magazine called "Astonishing" and "Gig of the year".
http://www.thenightingales.org.uk/
TED CHIPPINGTON
In support, the hilarious, weird, anti-comedy hero of Stewart Lee, Ted Chippington. His act is one in which the conventions of his chosen craft are routinely flouted. Assuming a diffident on-stage persona (in contrast to the self-confident aura of most comics) and delivering his material in a West Midlands monotone, he eschews observational comedy in favour of anti-humour and jokes which are mostly variations on the same theme, interspersed with his own versions of well-known songs performed in a similarly listless style. This approach has left many audiences bemused or even hostile (his expertise at dealing with hecklers comes from frequent practice).
His deadpan style has won him a small but devoted number of followers. Probably his most notable fan is Stewart Lee, who has often cited Chippington as the reason he started doing stand-up comedy himself, and has described Chippington's act as being "a mixture of surrealism and insolent provocation and uncompromising boredom". Another admirer, Richard Herring, talks of Chippington's "contempt for the very idea of jokes". For his part Chippington – who describes his own act as being influenced by Lenny Bruce and Owd Grandad Piggott – says he is an "anti-comedian" and that he only started doing his act "to annoy people". He has even claimed that his main reason for retiring from the stage in the 1990s was that he was becoming too popular.
http://www.myspace.com/revtedchippington
NO WOMB
Selected by Robert Lloyd to open tonight's performance are Manchester's number one grrrl-punk duo NO WOMB. Untutored, joyfully raging, piercing, pounding and with lyrics that describe subjects as delightful as genital rashes, they are fast becoming a huge hit in our fair city.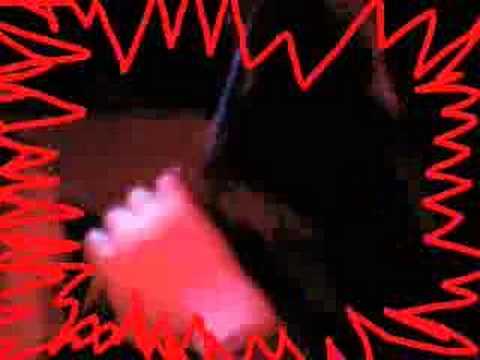 Comments from Facebook
comments