'West':
In the glitchy sink, some chick's reverberating "Yeahs"  bounce off the cocaine-sprinkled porcelain. You raise your head to meet the gaze of your own psychotic pin-prick pupils in the mirror. You're King of this City; Sure, you may enjoy a bit of a ruckus, maybe even half-inched the odd bit of clobber but you've got a good heart and you love your old mum. The Security Guards of London's Lloyd building shake their chubby buzz-cuts in disbelief as you shamble down Lime Street looking fucking Top Dollar colossal, having arrived there at dawn following the ironically themed party you abandoned in Hackney.
"My Lucozade is old [sic?!]"
(Maybe "My mood-cassette is on"?)
"…My fingers are red-raw, my safety belt's undone, my phone is lying on…the floor.
I smoke more than I eat,
I dance more than I sleep,
I collide with everyone
before we even meet,
I won't lie to you,
I won't lie even if I coooowud,
I won't lie to you,
I won't lie even though I should."
I've never done Clubbers drugs, let alone associated with the MDMA inclined if I could help it, so I don't know how poignant these lyrics are, but I give them a passing grade for fleetingly maintaining my interest.
Those Last.fm bastards tag this as 'Post Punk Revival'.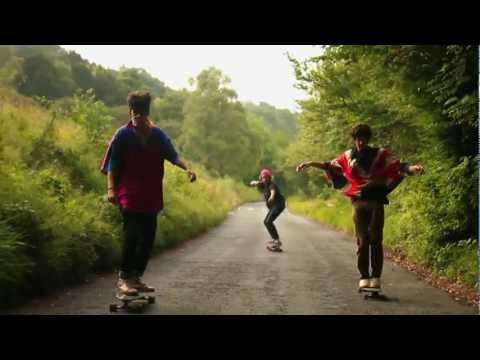 'Spriting' is driven by kind of a Potter's Wheel of wailing women, manipulated into fascinating vases of 'whoooahs' and, on the whole, sounds like an out-wussed & abandoned track from the latter half of A-Ha's 'Scoundrel Days'.
One summer on my cigarette break at work, out back there was an old Dublin Sink brimming with the Winter's rainwater, and above it a Sycamore teeming with Greenfly that had begun raining down due to a neighbour's bonfire smoke. Those that had been unlucky enough to land in the water had begun turning pale blue and I realised that I could provide them with an incongruous Deus Ex Machina, so I submerged my forefinger & pinky (unintentionally – only afterwards did the 'Sign-of-the-Devil' airlift irony hit me), raising-up as many as I could and depositing them on the ground to dry out.
I realised that in a sense, in that moment, God existed. I was God to them…
That, or at least a deformed and nude Superman.
Be at least a deformed and nude Superman.
This isn't even a paraplegic Hobo on a Pogo Stick.
Comments from Facebook
comments