I'll start with a confession. I'm not completely familiar with Ms Norah Jones's oeuvre. I haven't followed her career at all. Should I have done? Does this mean I'm not qualified to write a review of her fifth album "Little Broken Hearts"? Well, if you want an essay about the development of her musical style over the last ten years then I'd say yes, I'm not at all qualified to write that, but I'm not going to try. This is ManchesterSceneWipe after all. I'm only reviewing an album, the latest by Norah Jones, who's a woman who sings, plays guitar and piano, acts a little, is admittedly very, very attractive, and who's first album, "Come away with Me" I found so soporific I literally couldn't stay awake for more than four tracks at a time. Nevertheless I purchased "Little Broken Hearts" last week. It wasn't a freebie from the record label, I spent my own money on it. I was just about as surprised by this as my girlfriend who's favourite album, the aforementioned "Come away with me" I would find so narcotically powerful I would start to snore loudly whenever she put it on the stereo. You see, as far as I was aware, Norah Jones liked to make quiet jazz and country-infused music, the kind that they'd sell at Starbucks if given half a margin, and that this was all she did. True she did put in an appearance on a track by Q-Tip, "Life is better" , advance notice for me that she hadn't stayed still, that she wouldn't be whispering love songs over acoustic guitars and brushed snares for the rest of her life, but it wasn't enough to send me to iTunes to see what else she'd been up to. I mean, it was Norah Jones for f**ks sake, what would my friends say? Q-Tip must have been an aberration, a statement by the Tribe Called Quest leader about how he could take anyone, no matter how naff, and put them in a good record. It's PM Dawn all over again!
Shows how wrong I was.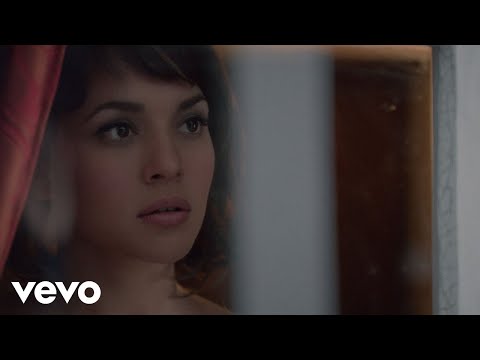 I blame the write-ups so far, all of which have been complimentary and remarking on how this album represents a change in direction. More like a handbrake turn if you ask me. Ms Jones has been busy. For this album she's continued to collaborate with producer Danger Mouse after working with him and Jack Black on their spaghetti western soundtrack, "Rome" and the result is a harder, darker, more intriguing sound that provides all the evidence you'd need that she's more than just an admittedly very, very pretty face. The songs themselves are plenty dark at times. Lyrics speak of emotions not entirely in check and relationships fracturing, and with "Miriam" she turns this up to 11. "Now I'm not the jealous type, I'm not the killing kind, but you know I know what you did so don't put up a fight". Gulp! She sounds every inch the slightly deranged Tarantino-esque femme fatal she's drawn as on the cover of the album, the sort that would smile sweetly as she cut your throat with a switchblade. Even with lighter material such as "Happy Pills" she's still singing happily about a break up but perhaps the medication's keeping her homicidal tendencies in check. The music occasionally embraces the Kill BIll sound. Tremelo electric guitars and spaghetti strings punctuate the album but there's plenty more variety on show here, from the sparse electric chugging of the opener "Good Morning" and the acoustic "She's 22″ all the way to "Take it back" which builds Bolero-style to a full on walk into the blood-soaked sunset end titles epiphany.  "After the fall" is all twitchy hammond organs and dubby bass, like an outtake from "The good, the bad and the queen". "4 broken hearts" sees Norah do her best Dusty Springfield torch singing, and it's really quite special. When she lets the lid off that voice of hers can soar. All 12 tracks have something about them be it the music itself, the singing, the lyrics, the atmosphere, and usually it's all four which makes it quite a triumph really. It's the sound of a genuine talent spreading her wings, and I'm really looking forward to seeing where she'll fly to next.
And I never thought I'd say that about  Norah Jones.
Comments from Facebook
comments